The One Thing I Learned From Sequoia Partner Doug Leone That I Needed To Stop Doing
• 3 min read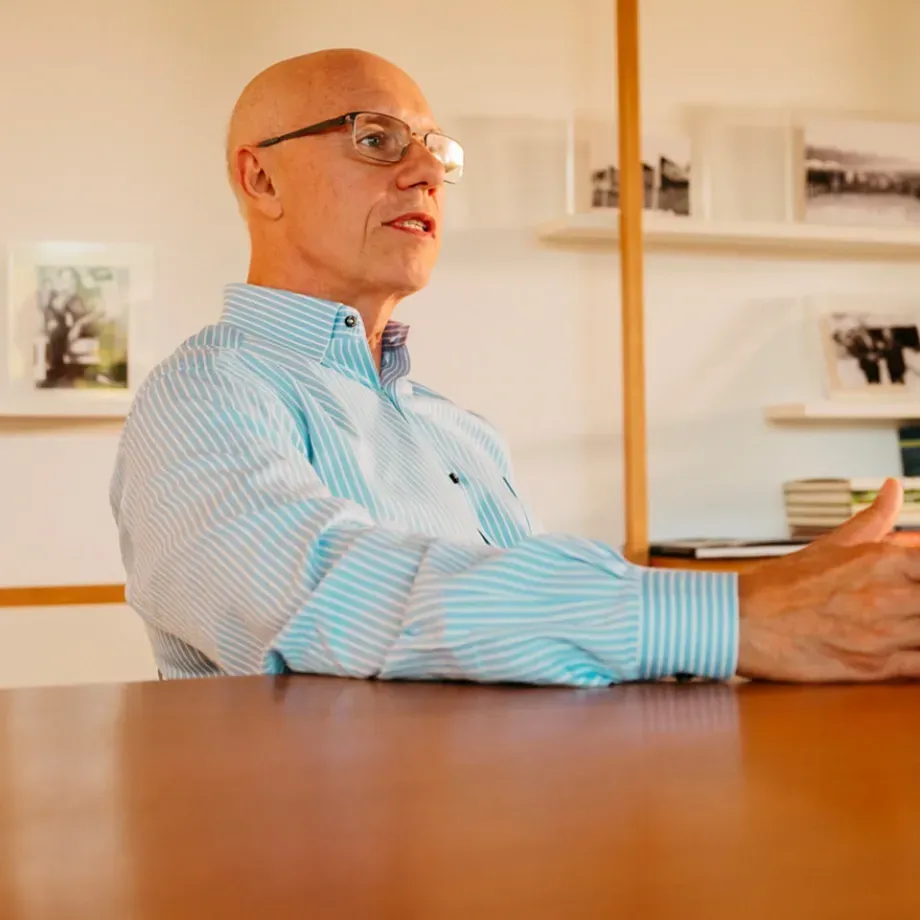 Doug Leone is one of the greatest investors of all time. In 2017, Forbes named him a top-10 investor in the technology industry in the United States.
When I heard this conversation between Harry Stebbings & Doug Leone, it made me stop and rethink something I've been saying for years:
Harry asked Doug a simple strategy question,
"If any partnership today is not talking about Tiger and how they are changing the game, they are not being honest. Would you agree with that and how do you think about it internally in terms of Tiger changing the game?
Doug's response was so profound and not what I would have ever expected:
"We have had numerous entrants trying to change "the game." First of all, it's not "the game" - remember I said we gotta get the words right. It is a business where people's lives are at stake, their careers are at stake, and capital for investors are at stake. (in our case, non-profits) We don't view it as "a game" at all. There's all these attempts to short-circuit what we do. What we do is company building. Help set the DNA. Then stay with these companies from seed to IPO and beyond.
The game. Play the game. I've literally always called it a game!
Whoa. Not what I expected. It's not a game. The words we use matter.
It stopped me in my tracks, I re-listened to him say that prolly 10 times.
I'm as guilty as everyone.
I say some version of "the game we are playing" or "We need to play a different game" a few times a week at least.
He's so right though. It's not a game. I need to stop treating it like one.
---
Over the past few months, I've tried to catch myself in meetings and conversations and stop using "the game." It's hard and so crazy to realize how often I was saying it, but it has really made me remember why we are all trying to build lasting and impactful companies.
If not for improving the lives of everyone, then what else are we doing it for? This includes our customers, our team members, our investors, and our supporters.
Let's go build lasting and impactful companies. If we are truly successful, companies don't win some game, they actually outlive us all. Winning is about enduring, not playing zero-sum games.
I love when I hear something that changes how I will see it forever.
Thanks, Doug for reminding us how much our words matter. There's a reason Sequoia and Doug are some of the greatest investors of all time.
---
Fun fact: I got to pitch the full partnership at Sequoia in 2013. I'll never forget how nervous I was sitting there with the greats; Roelof Botha, Alfred Lin, and a few others. What I remember most is how much respect and attention they gave me in that meeting. That level of respect for a no-name kid in his twenties is something I'll never forget.
They didn't invest because of API dependencies & worries, which ultimately led to our pivot 6 months later so they were right at the time. The thing I remember most is that they called me to explain exactly why they weren't investing in less than 24 hours. Do you know what other investors called on the phone to say no? None. It made me want to always work with Sequoia again. How you tell people no is actually the most important thing for building trust and long-term relationships.
What a special firm. Every interaction matters. Every word matters. That's what I remember about Sequoia.
Let me know what you think. Hit reply, I'd love to hear from you. Share this on Twitter here.
Subscribe to Shane Mac
Subscribe to the newsletter and unlock access to member-only content.